Come Join Us
Dedicated to providing strength & hope to Kids with Cancer, health & wellness aid to low-income Walworth residents and hope & help to our Heroes.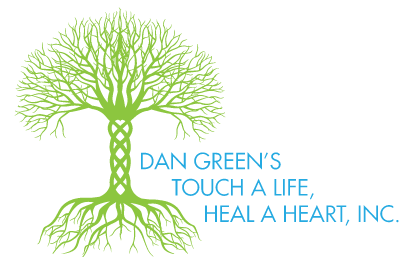 About Dan and the Foundation
Dan Green was always putting other people ahead of himself and his generous spirit lives on through the Dan Green's Touch A Life, Heal A Heart Foundation.
When Dan died in September 2011, he left behind a legacy.
Many of those who loved Dan, decided to carry on his legacy in the form of a nonprofit organization to benefit the people of Walworth County.
Since its founding, the Dan Green Foundation has touched many lives, healed countless hearts and in an effort to be of even more service to others the Foundation focuses its energies on three primary charitable causes:
Children's Oncology Services' "Kids with Cancer" One Step Programs that includes a summer Camp in Lake Geneva, Wi.
Open Arms Free Clinic to serve the health and wellness needs of the uninsured, low-income, and underserved residents of Walworth County.
United Relief Foundation Hope and Help Partner in the service of the homeless, home-bound and hospitalized Armed Forces men and women in need.